The excellence of the leader
Cream designed for shop use, from small to large laboratories: the guarantee of èpiù cream quality with features and formats specifically designed for you.
Our distinctive features have allowed us to become the reference point for this product in Italy.
Only first-rate
A natural product, free of preservatives and thickeners, gentle treatment and extreme freshness but thanks to the high quality of the first-rate raw material that assures great stability and high yields, while maintaining a full taste.
Controlled quality
Exclusively from selected Italian farms, daily subjected to checks of the entire production chain.
Formats dedicated to professional use
Fresh whole cream 36% of fatty matter
1 litre package
4 litres package
Fresh whole cream 38% of fatty matter
1 litres package
4 litres package
Bag in box 10 kg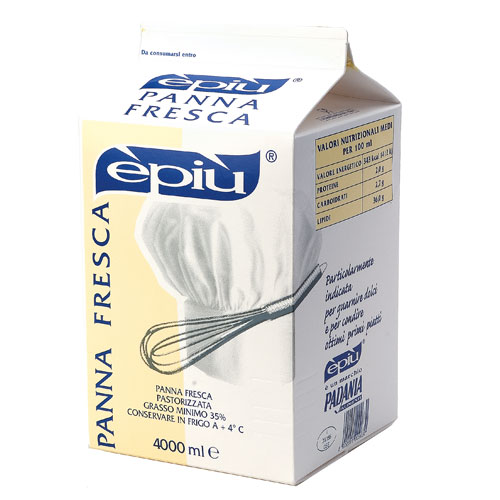 Technical data sheets and certifications are available for each product.