Preparation
Cut the clean pumpkin into small cubes and peel and slice the 2 shallots and add them to the half-litre of milk brought to boil in a large saucepan.
Salt and cook with the container partially covered for 30 minutes.
Chop the rosemary and, together with ground pepper, add them at the end of cooking.
Turn off the heat, add the butter and by using an immersion blender, make everything into a puree, until obtaining a velvety cream.
The cream can be served in terracotta casseroles or by using round yellow courgettes as single serving bowls.
In this case the courgettes must be emptied of the pulp (which can also be used as a base for the cream) and previously baked in a preheated oven at 180 degrees for 20/25 minutes.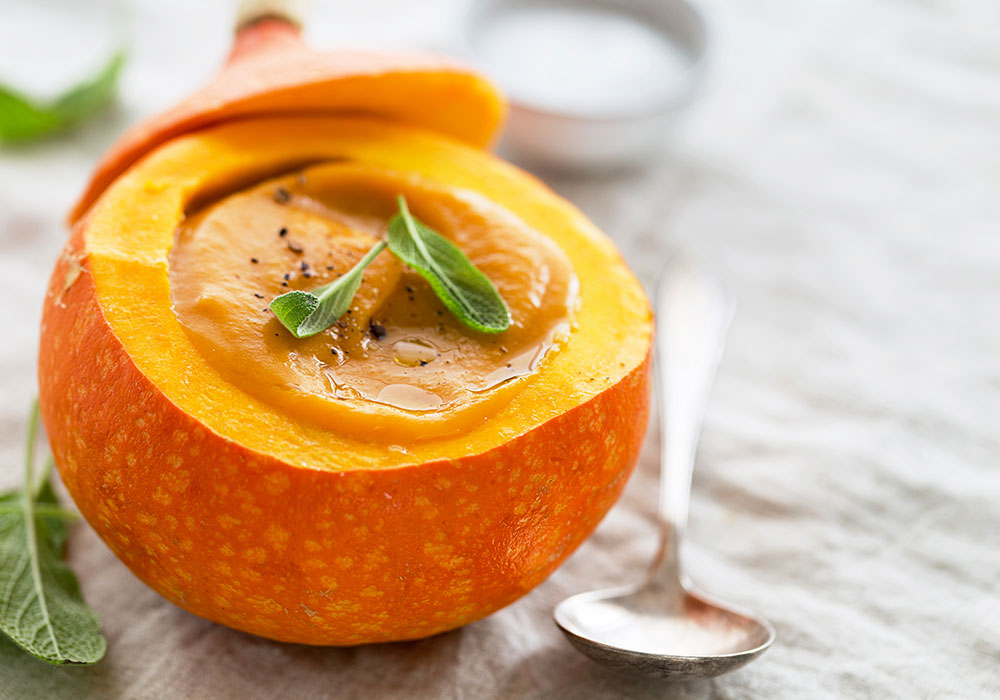 Ingredients for 6 people
Pumpkin pulp 500 gr
6 round yellow courgettes to serve
Butter 20 gr
Whole fresh milk 5 dl
1 rosemary sprig
2 shallots
Salt and pepper