Preparation
Place the fresh salad (made up of lettuce, rocket, lambs lettuce, variegated radicchio), sliced cherry tomatoes and sliced olives in a bowl.
Add the mozzarella, drained and cut into small cubes.
Melt a knob of butter in a non-stick pan, when it has browned, toast the 2 slices of bread, cooking them for a couple of minutes on each side. Then cut them into small cubes and add them to the salad.
To dress, along with salt and pepper, prepare a cream with the sour cream, adding a few tbsp of warm milk and seasoned with finely chopped chives.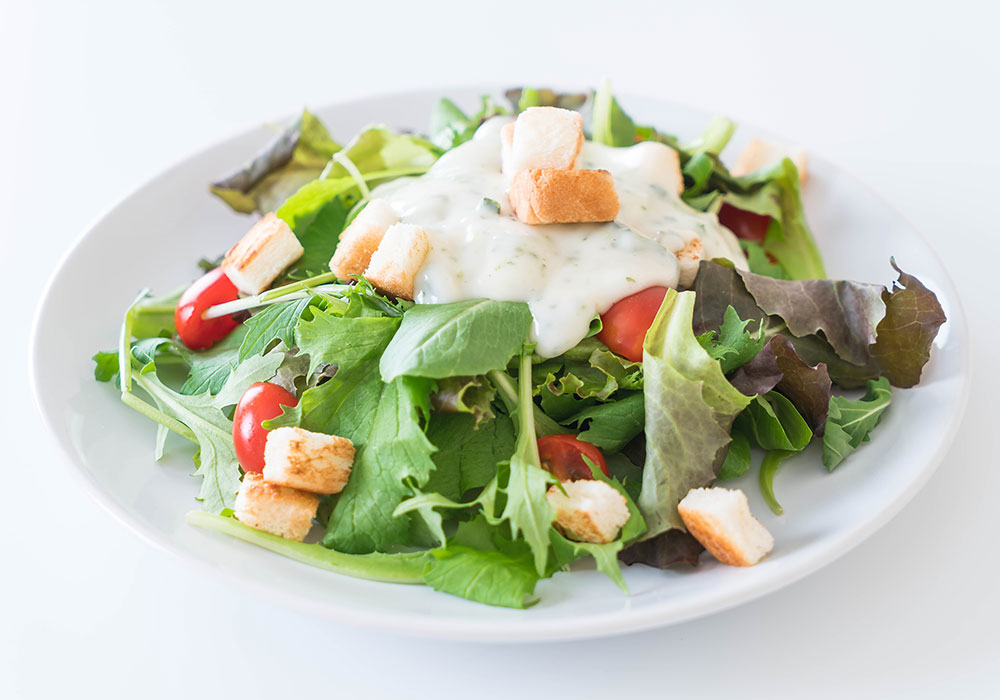 Ingredients for a large salad
Fresh mixed-leaf salad
Cherry tomatoes
Green olives
Sour cream 50 g
Fresh milk
Mozzarella 125 g
Chives
Butter
2 slices of toast bread
Salt and pepper